My awesome friend Sarah recently suggested that I should read Lean In, and it was miraculously available from the library right away. The universe might be telling me that I really need to read this book. Either way, I'll take it!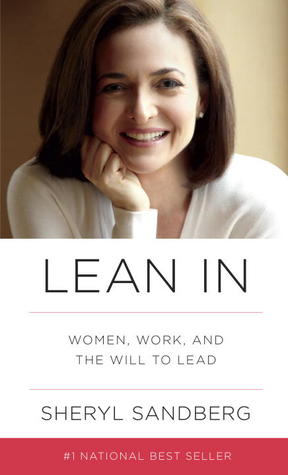 A female COO of a giant company like Facebook – of course I'm interested! The synopsis, from Amazon, is as follows:
Ask most women whether they have the right to equality at work and the answer will be a resounding yes, but ask the same women whether they'd feel confident asking for a raise, a promotion, or equal pay, and some reticence creeps in.
The statistics, although an improvement on previous decades, are certainly not in women's favour – of 197 heads of state, only twenty-two are women. Women hold just 20 percent of seats in parliaments globally, and in the world of big business, a meagre eighteen of the Fortune 500 CEOs are women.
In Lean In, Sheryl Sandberg – Facebook COO and one of Fortune magazine's Most Powerful Women in Business – draws on her own experience of working in some of the world's most successful businesses and looks at what women can do to help themselves, and make the small changes in their life that can effect change on a more universal scale.
Learning to 'lean in' is about tackling the anxieties and preconceptions that stop women reaching the top – taking a place at the table, and making yourself a part of the debate.
If I've ever heard a description of a book I need to read – well, this is the one. As a woman, I've been trained by society to "wait my turn", "don't interrupt", and that being polite is imperative. It's not that any of those things are bad on their own but the playing field between the sexes isn't equal at all. Men are taught to be more aggressive, to go out and get things done. If nothing else I hope this book can show me how to be more assertive and lose the fear of voicing my opinions.