Disclaimer: This post contains affiliate links.
I have some catching up to do with my reviews. I've finished The Girl on the Train (quite enjoyable!) and Boy, Snow, Bird (ughhhh…I didn't think it would end) in the last two weeks. Reviews will be on their way shortly but in the meantime, I just started The Martian by Andy Weir.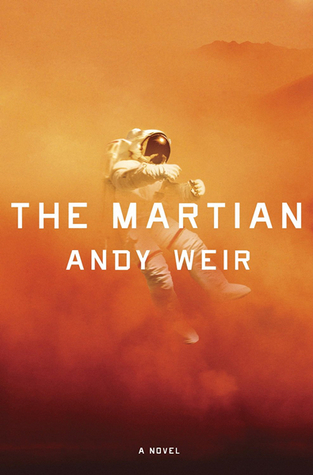 The Martian intrigued me by the cover alone. I mean, I won't lie…that's how I choose a lot of my books. I know you aren't supposed to do that according to that old maxim but with some of the design on books these days how could you not? Add in the fact that it's already being made into a movie starring Matt Damon and I'm sold – I need to read this before the movie is released!
I'm only 16 pages in but I'm already impressed with the sarcastic humor from the main character, Mark Watney. He reminds me a bit of myself, but male, with science training and in space. We'll see what happens further in but so far this one looks good!
Have you read The Martian? What did you think?