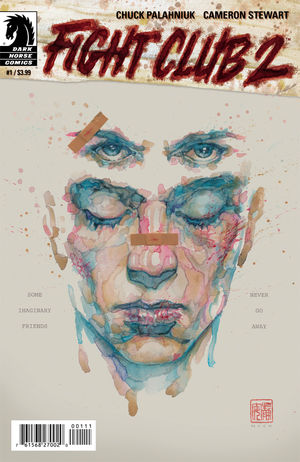 While I haven't actually read Fight Club [I know, I know], I loved the movie–and nothing pushes me to read something that's been languishing on my to-read list like a sequel! Today I discovered that author Chuck Palahniuk is writing Fight Club 2 in comic book/graphic novel format. Huh…guess I know how I'm going to cross off the "graphic novel" item from Book Riot's "Read Harder" challenge.
While Fight Club 2 No. 1 is already available, check out this interview from the Los Angeles Times with author Chuck Palahniuk and a preview of the first eight pages of Fight Club 2 No. 2.
How do you feel about more Fight Club? I haven't read any reviews on FC2N1 but I'm excited to read the original book and then start the sequel!