WWW Wednesday is a meme that was formerly hosted by MizB at Should be Reading and revived on Taking on a World of Words. I'm always reading anyway so I figured I might as well join in!
All you have to do is answer the three Ws:
What are you currently reading?
What did you recently finish reading?
What do you think you'll read next?
Off we go!
---
What are you currently reading?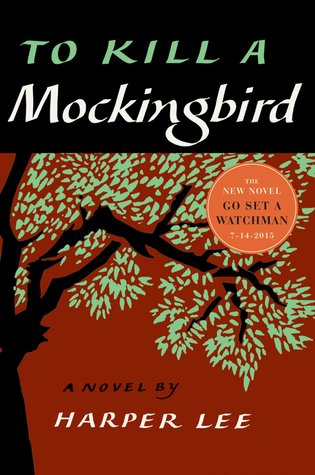 This book is a classic–one of those that I can't believe I didn't have to read in school. [Then again, racist characters and school don't generally mix.] I really like Scout, she seems like someone I'd have wanted to befriend. At least so far…there's a lot of use of the n-word so I suppose she may turn and my opinion of her could be less rose-colored before too long.
I'm quite enjoying the book in general, though! I mean, it is regarded as a classic. I was excited to read Go Set a Watchman as well but now there's apparently controversy that Harper Lee never wanted it released in the first place. And that one of the main characters is very racist. Yikes. (If you've read the TKaM or GSaW, do you have any thoughts or opinions on either of those things?)
---
 What did you recently finish reading?
Oh Neil Gaiman, where have been all my life? Huge thanks to Blaise at The Book Boulevard for recommended it! I found out after the fact that this is apparently an adaptation or abridged version or something so now I want to read the full story. But listening to James McAvoy for three hours (or however long) was lovely. It made my commute on Tuesday seem to fly by, and my commute was just about the length of the entire book. Best commute 130-mile trip down to work I've had in a while! [I need to listen to audiobooks more often, apparently.]
*
Tim Burton is so quirky and weird and amazing! The poems in this book were odd but fascinating. His characters are so unique! There were a lot of characters with strange eyes ('The Boy with Nails in His Eyes', 'The Girl with Many Eyes', 'Voodoo Girl') and non-human children born to human parents ('Robot Boy', 'The Melancholy Death of Oyster Boy', 'Brie Boy', etc.) It makes me wonder what was going on in Burton's life at the time–was he thinking about kids or eye trauma? [Probably not, I just like to speculate.]
At any rate, the book was a fun read and the illustrations were amazing! My favorites were 'Roy, The Toxic Boy' or 'Voodoo Girl'.
*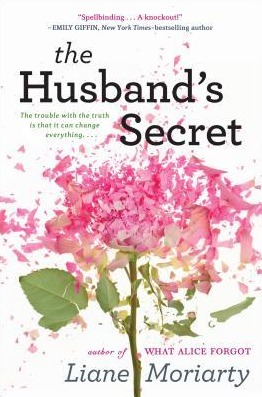 I really enjoyed Big Little Lies so I wanted to check out Moriarty's earlier work, The Husband's Secret. Sadly THS reminded way too much of BLL. Both take place in Australia (which is perfectly fine). Both center around the parents of primarily elementary-aged children. Both have some central issue caused by a seemingly "normal" male character. The parents are often gossipy and catty. That was actually something I enjoyed in BLL but by the time I read THS it felt like it was Moriarty's default setting.
These are the only two books I've read by Moriarty so I'm not sure if others have a bit more variation or not. It was an alright read but not what I was hoping for. You win some, you lose some.
 *
---
What do you think you'll read next?
I'm supposed to read a book that scares me for one of my reading challenges. The movie 'Let The Right One In', based on this book, was  creepy and the friend who lent me the book said this was even more creepy. So yeah, I imagine this book will fit the criteria, though I have plenty of Stephen King books to get through if it doesn't.
I'm also near the top of the holds list at the local library for:
The Blind Assassin by Margaret Atwood
Authority by Jeff VanderMeer
The Absolutely True Diary of a Part-Time Indian by Sherman Alexie
Armada by Ernest Cline
Eight Hundred Grapes by Laura Dave
---
If you've read any of these, what do you think about my selections? Also, what are you reading?