WWW Wednesday is a meme that was formerly hosted by MizB at Should be Reading and revived on Taking on a World of Words. I'm always reading anyway so I figured I might as well join in!
All you have to do is answer the three Ws:
What are you currently reading?
What did you recently finish reading?
What do you think you'll read next?
Off we go!
---
What are you currently reading?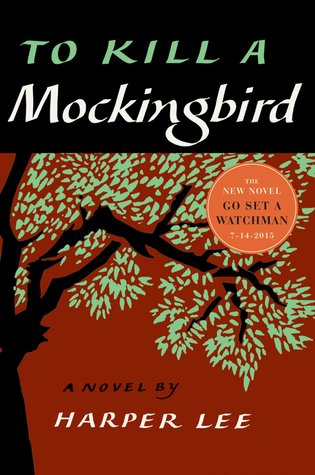 I'm still working my way through To Kill A Mockingbird. I got really lazy with my reading last week but I'm about 80% complete with this now. I should be done with this tomorrow!
I can say that I no longer feel a need to read Go Set a Watchman after I'm done with this TKAM. Since it sounds like Lee didn't really want it released anyway, and this isn't my favorite genre, the decision was easy. TKAM is written quite well but it's just not something I essentially need to read twice in slightly different formats. Maybe another time, but right now I'm missing suspense/mystery/drama stories. [There's some drama in TKAM but it's not the kind I enjoy…prejudice is never a fun topic to read about.]
---
What did you recently finish reading?
Nothing. [See above about me being a slacker last week in terms of my reading progress.] 🙂
But hopefully this week I can get some of my pending reviews finalized!
---
What do you think you'll read next?
Probably the same as my answer last week–Let The Right One In by John Ajvide Lindqvist. I borrowed it from a friend and don't want to keep it forever, even though she probably wouldn't mind. I also checked out Authority by Jeff VanderMeer (sequel to Annihilation), plus I'm near the top of the waitlist at my library for the following books:
The Blind Assassin by Margaret Atwood
The Absolutely True Diary of a Part-Time Indian by Sherman Alexie
Armada by Ernest Cline
Eight Hundred Grapes by Laura Dave
Ready Player One by Ernest Cline
Finders Keepers by Stephen King
---
What are you reading?